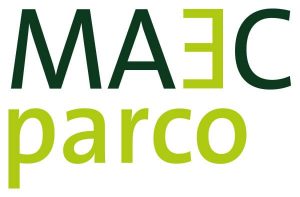 The territory and the City of Cortona combine to the environmental and natural values of the Tuscan landscape a complex of archaeological monuments distributed throughout the territory, from the Etruscan and Roman period.
All the monuments, are widely described inside the MAEC that is a place for documentation and the welcome point for our visitors.

Download the map

Link for the audioguide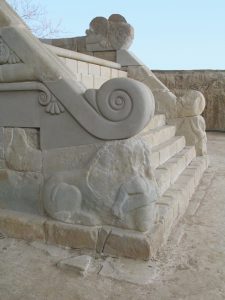 The monuments distributed throughout the territory
In Cortona you can appreciate the Etruscan remains of the City including the massive walls, the Porta Bifora and a series of underground structures (the vaulted arch of Palazzo Cerulli Diligenti, the barrel vault in Via Guelfa, the Etruscan wall of Palazzo Casali); there are also some Roman remains of an aqueduct of Porta Montanina and the cistern of "Bagni di Bacco" near the church of S. Antonio.
Outside of the city walls, on the plain, there are the so-called "meloni", Etruscan tumuli from the Archaic period, one is in Camucia and two of them are in Sodo. Among these stands the Tumulus II at Sodo, with a monumental terrace-altar with sculptural groups and orientalizing architectural monuments. On the foothills, through the olive groves, you can visit the Tanella di Pitagora, well-known to travelers since the 1500s, the Tanella Angori and the Mezzavia Tomb. Above that area, on the mountains, have recently been restored many cobblestone roads from the Romand period. On the hillside looking out to lake Trasimeno there are remains of the villa of Ossaia from the late Republican-Imperial period.
Trekking and bike itineraries 
THE PROJECT
With the project of trekking and cycling itineraries we wanted to merge into a single network all the itineraries of the Municipality of Cortona accessible by bike or on foot, in order to enhance and unify all the historical and archaeological monuments with te itineraries, the environment and contexts they are located in.

How to reach Archeological Monuments in Cortona area
Tanella di Pitagora

Tanella Angori

Tomba di Mezzavia

Tumulo di Camucia

INFOPOINT
Loc. Sodo di Cortona
52044 Cortona (AR)
GOOGLE MAPS
info@cortonamaec.org
Phone +39 0575 612786
OPENING HOURS
From 16 September to 31 March:
Friday, Saturday and Sunday
from 10 a.m. to 2 p.m.
From 1 April to 15 September:
open daily from 10 a.m. to 7 p.m.
Closed on 25 December, 1 January
The Tanella di Pitagora, Tanella Angori and the Mezzavia tomb can be visited autonomously during opening hours of the Archaeological Park.
The Tumulus in Camucia is temporarily closed due to structural problems. 
FEE AND TICKETS
As established by decree-law no. 61 of 1 June 2023, "Intervention to face the emergency caused by the flood that occurred from 1 May 2023", the entry ticket for the Archaeological Park will be increased by 1 euro until 15 December 2023:
Full ticket € 6,00
Reduced ticket € 4,00
Combined ticket MAEC+Archaeological Park

From 16 December 2023 tickets will return to standard price:
Full entry ticket € 5
Reduced-price ticket € 3
Groups of more than 15 people
Families of at least 4 members
FAI members
Owners of a one-way Trenitalia ticket (regional trains or Frecciarossa with destination Camucia-Cortona or Terontola-Cortona, valid up to two days before the entry date)
Owners of a regional Trenitalia subscription (current and valid, also an interregional one, with origin or destination in any station located in Umbria or Tuscany)
Free admission
Schools
People under 18 years old
Residents in the Municipality of Cortona
Teachers with student groups (max 2)
Visitors with disability and their caregiver
Tour guides at work upon presentation of a valid badge
Companions of groups of more than 15 people (max 1)
Members of the International Council of Museums (ICOM)
Employees of the Italian Ministry of Culture. They are requested to show a valid badge
Journalists. They are requested to show a valid certificate for the current year, in Italian or in English for foreign citizens (i.e. Press Card)
Combined ticket MAEC+Archaeological Park
Full entry ticket € 13
Reduced-price ticket € 8 (valid for the MAEC reduced-price categories)
Buy your online tickets for: